healthy hair is universal
We tapped the real people behind our brand to show you how K18 creates photo-ready results for all hair types.
build your K18 service routine
why PROs trust K18
Discover why celebrity colorist Cassondra Kaeding + K18 Educator Alifia trust K18 for every type of transformation.
cass's damage
cass's salon essentials
why the pro service is essential
real results from the PRO community
"If I could give this more stars I would! I use K18 before services, these products are the best I've used. It's made a huge difference in how my client's hair looks and feels, it literally fixes it."
-Deanna G.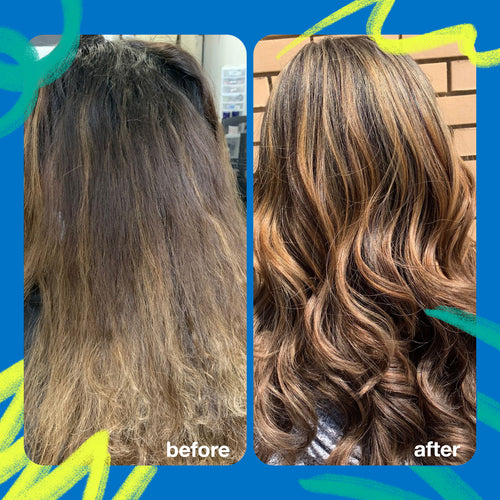 "The repair mask works great! My clients were amazed with how their hair came out. Hair feels amazing after their chemical service."
-Isela M.
"The BEST product EVER made. After 15 years in the hair industry, I've NEVER been this wowed by a product. This is a game changer for restoring hair, I now include it in ALL color services at my salon."
-Brittney C.
"Hands down the best product I've used to repair damaged hair. I live by this product and my clients love it too!"
-Nicole C.
"A must have for stylists! K18 has become essential for me to have in stock. I encourage my clients to use the mask at home if their hair needs some extra TLC!"
-Shantel A.
"This product is a game changer, especially for blondes! I have seen some of the most damaged hair become like new again! It's a miracle!"
-Lacey P.
client hair damage: extreme color + chemical
See how our coworkers restore their healthiest hair through extreme color + chemical transformations.
copper color
frizzy + aging hair
extensions
bleach
build your K18 service routine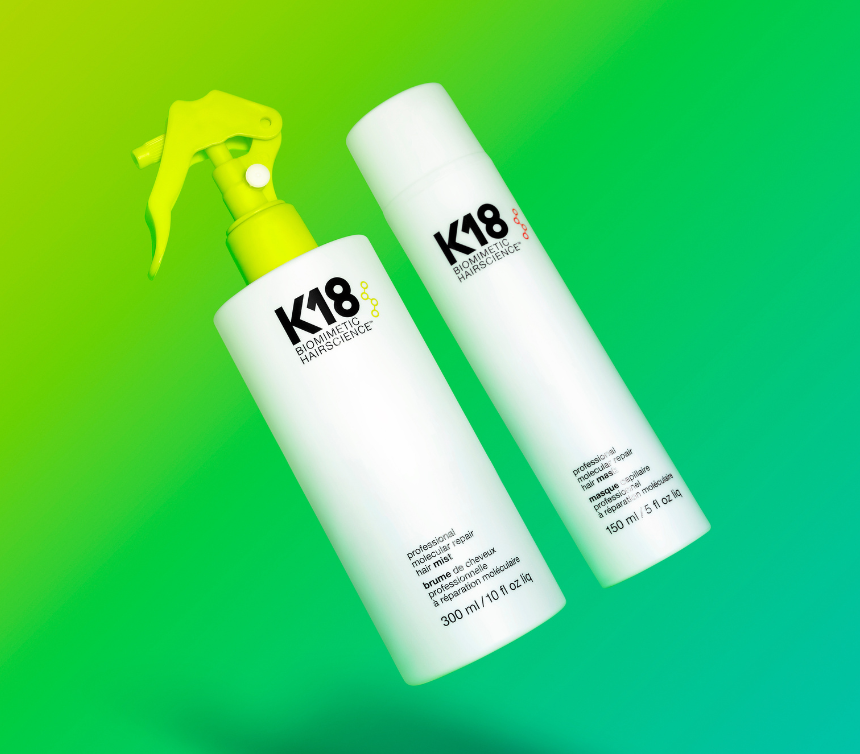 deliver real results on healthier hair
Get K18 PRO certified to champion the K18 molecular repair service on every client.